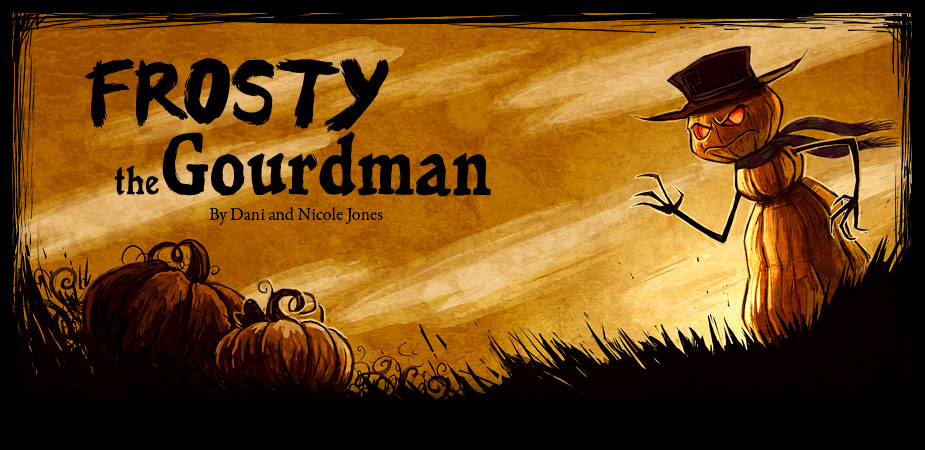 Read the full comic below! You can also buy a print or digital book.
OCTOBER ONLY! Buy a signed copy of the book. Includes a free PDF version. BUY NOW
Buy the print book | Buy the PDF | Watch the trailer | Share
PARENTAL GUIDANCE SUGGESTED: While there is nothing excessively violent or inappropriate in this comic, the story does get a little scary and might not be suitable for the youngest of readers. We recommend that parents review the comic and use their discretion when sharing it with their little ones.
Have you already read Frosty the Gourdman? Please take the time to leave a comment or review! All feedback, good or bad, is welcome. All we ask is please don't post spoilers for those who haven't read the story yet, and be polite.